Commercial Real Estate Properties
W Lawrence St & N Thornton Rd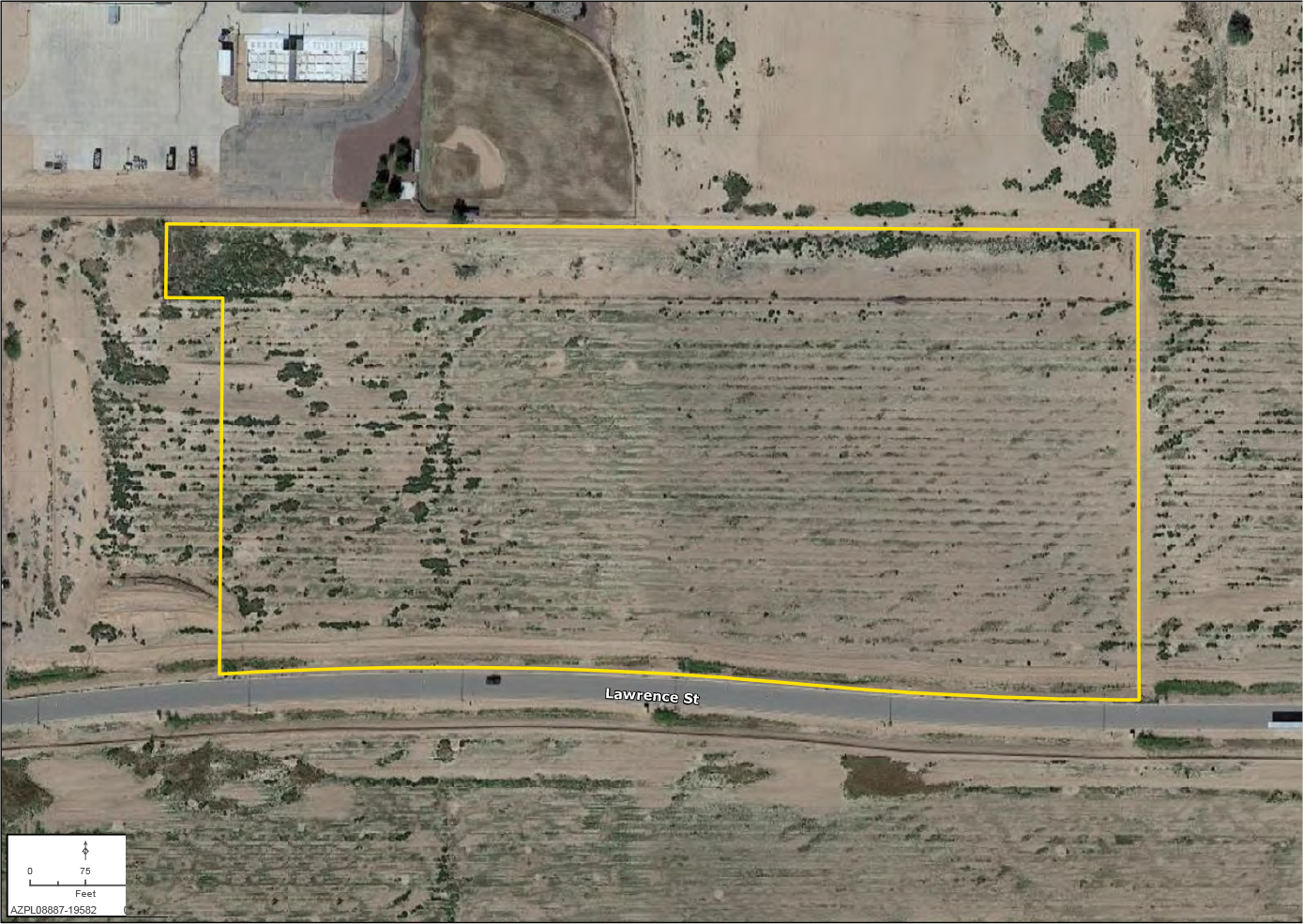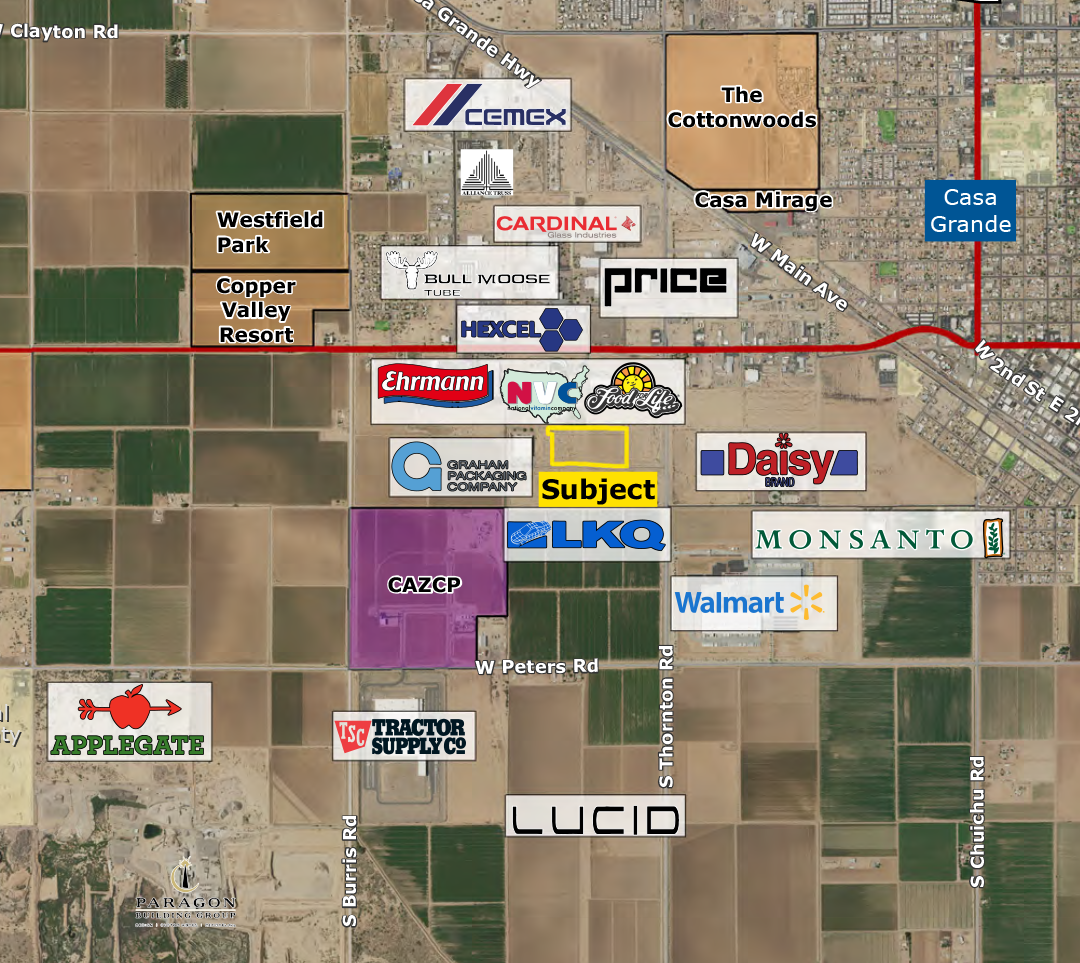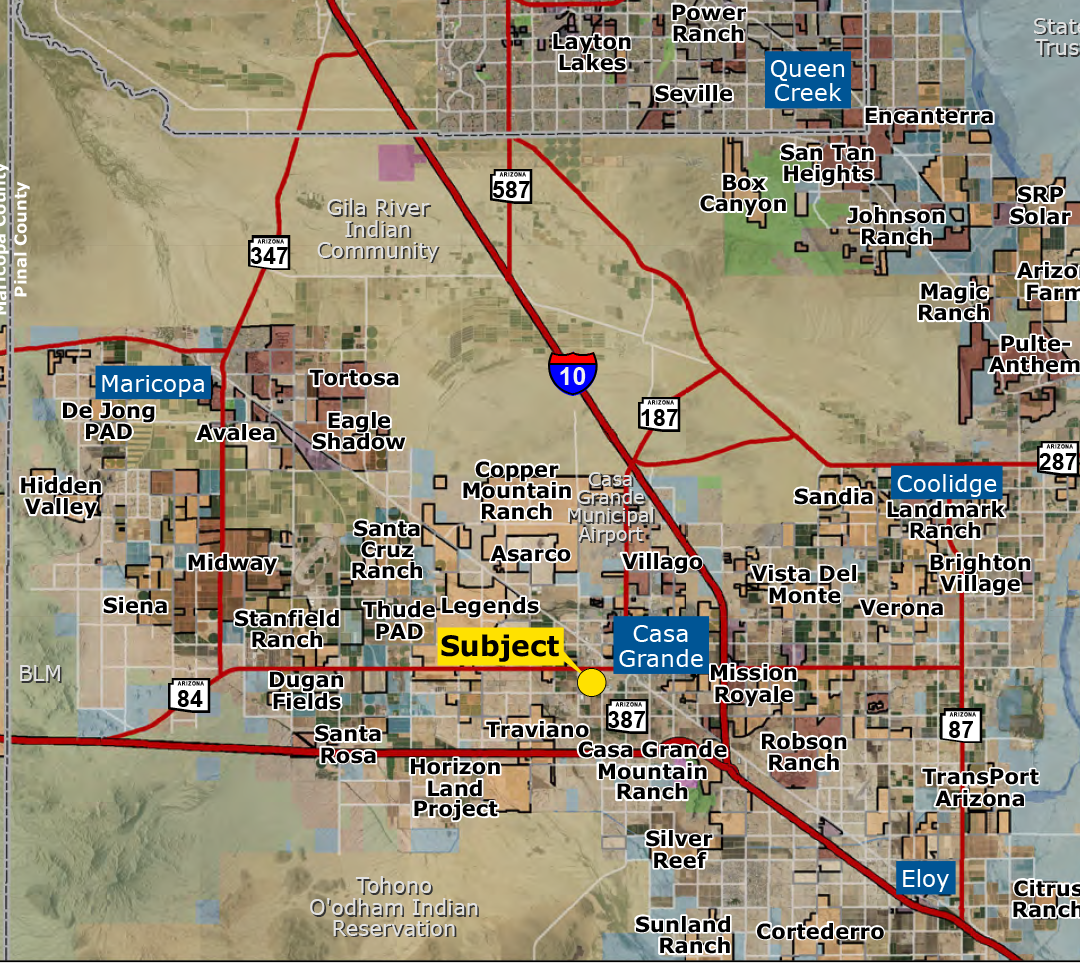 LOCATION: Casa Grande W Lawrence St & N Thornton Rd
SIZE: ±17.79 acres (±774,932 square feet)
PRICE: $3.00 per square foot ($2,324,797)
PARCEL: 503-89-047, 503-89-048, 503-89-049, 503-89-050
ZONING: 1-1, City of Casa Grande UTILITIES Water – AZ Water Company Sewer – City of Casa Grande Electric – APS Gas – Southwest Gas
Property is located within a high growth area
Located ±3 miles from Interstate 10 and ±4.5 miles from Interstate 8
Conveniently located with the Casa Grande Business Park
Corporate neighbors include: Lucid Motors, LKQ, Wal-Mart, Daisy, Ehrmann, Abbott Laboratories and Frito Lay.
Eligible for new market tax credits.
Included in the Arizona Commerce Authority Opportunity Zone.
Continue Exploring Current Properties